INFORMATION YOU WON'T FIND ANYWHERE ELSE –
DELIVERED FASTER THAN ANY OTHER SYSTEM.
Direct-Hit gives you the information you need to service customers' vehicles with speed, accuracy and confidence. Our industry-exclusive diagnostics eliminate the frustration of time-consuming factory flowcharts with short-cut tests and confirmed fix procedures created from millions of calls to the Identifix Repair Hotline. Fixes are collected from over 100,000 techs in the field and validated by our own ASE Master Carline Specialists, producing the industry's largest and most reliable collection of experience-based fix information.

Direct-Hit also delivers genuine OEM Service & Repair information right from your diagnostics so you never have to go to another part of the site – or another system – to finish the job.

Factory Scheduled Maintenance plans in Direct-Hit provide everything you need to educate your customers on the benefits of regular vehicle maintenance to keep them safe on the road while generating additional revenue for your shop. You can provide manufacturer recommendations in under a minute, and it's all in plain-talk language your customers can understand and trust. We also have maintenance reminder reset procedures!

You get it all with no contracts or set-up fees!



Watch our Diagnostics video for more on how Direct-Hit can help you find your next fix faster.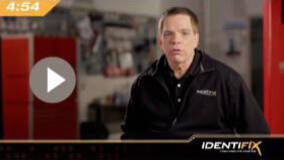 Our Factory Scheduled Maintenance video further explains your three areas of opportunity to sell routine aintenance.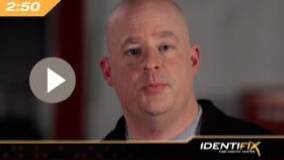 Use Direct-Hit on every job to:
Diagnose and repair vehicles faster
Reduce non-billable work time
Boost customer trust and satisfaction
Increase tech confidence and productivity
Keep your shop profitable
See for yourself how Direct-Hit can help you be more productive on every car, every day.
Call 1.800.745.9649 for your personal online test drive.
---
FOR SUPPORT BEYOND THE WEB, CALL OUR REPAIR HOTLINE.
Staffed by over 45 OE factory-trained, ASE Master, L1 Carline Specialists, the Identifix Repair Hotline has taken millions of calls on all kinds of unique vehicle issues. Something that may be new to you, we may have seen before and have already done the leg work. We're not a silver bullet. We're a friendly team of master technicians dedicated to working with you to find your fix, saving you time and frustration.

CALL THE IDENTIFIX REPAIR HOTLINE WHEN...