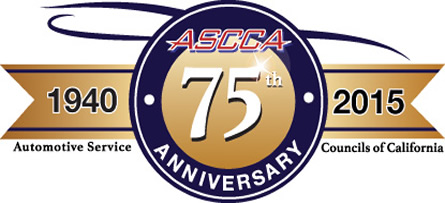 ASCCA has been providing automotive service professionals with outstanding resources since 1940.
Mission Statement / Core Purpose / Code of Ethics
---
MISSION STATEMENT: To provide business resources for our members and to advance the professionalism of the Automotive Repair Industry.
CORE PURPOSE: To elevate and unite automotive professionals and give them voice.
CORE VALUES: Integrity, Compassion, Professionalism, Unity
BHAG: Make the public aware that ASCCA means skilled professionalism and inspired customer trust.
CODE OF ETHICS:
To promote goodwill between the motorist and the automotive industry.
To have a sense of personal obligation to each individual customer.
To perform high quality services at a fair and just price.
To employ the best skilled personnel obtainable.
To use only proven merchandise of high quality, distributed by reputable firms.
To itemize all parts and adjustments in the price charged for services rendered.
To retain all parts replaced for customer inspection, if so requested.
To uphold the high standards of our profession and always seek to correct any and all abuses within the automotive industry.
To uphold the integrity of all members.
To refrain from an advertisement, which is false or misleading or likely to confuse, or deceive the customer.
Automotive Service Councils of CA | One Capitol Mall, Suite 800 Sacramento, CA 95814
(800) 810-4272
ASCCA is an industry sponsor of the International Automotive Technicians Network (iATN).